Helping Professionals Can Make A Difference
One in two mental health clients who gamble experience problems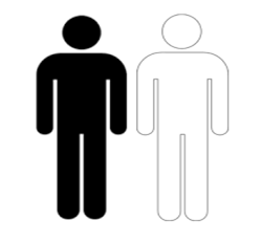 Upto 75% of people experiencing gambling harms have depression and 40% have experienced suicidal ideation (Manning et al 2017)
Gambling can be a hidden cause of many distressing issues experienced by people seeking help from mental health services including general practices.
identifying people too ashamed to talk about gambling and give them hope of a life free from gambling harms is an important step forward to stopping the harms that gamblers experience.
Some red flags that may suggest someone is struggling with gambling include:
Depression
Anxiety
Feeling overwhelmed / guilt and shame
Irritability and frustration
Feeling generally unwell and experience symptoms such as headaches, feeling tired, run down
Withdrawing from close family and friends
Rely on alcohol or drugs to help reduce their anxiety and depression.
Suicidal ideation
Relationship problems
Work / study problems
Financial problems
AOD Issues
Secretive about history
Past trauma / grief
Self care – neglected
Domestic Violence
Health issues neglected / medication scripts not filled
Dental care not followed up
Health Professionals can put a stop to the vicious cycle of gambling
People experiencing gambling harms are often reluctant to seek help due to the guilt and shame they are experiencing often associated with their inability to stop gambling despite the harms it causes to themselves and significant others,
As a health professional, you are in an important position to ask a simple question to help identify people experiencing harms from gambling.
Once identified it is important to encourage ongoing help seeking and assist the person in reducing immediate financial harms.
How you can help – Identify if someone is experiencing gambling harms
Start the conversation by asking one simple question with the person who may be at risk of gambling harm.
Do you ever gamble more than you can afford?
If you suspect someone is struggling with a significant other's gambling ask the following question:
Has anyone in your family ever had an issue with gambling?
If anyone answers yes to these questions SAIGHS can help them break the cycle of gambling harms. Reassure the client not to feel overwhelmed to call – the SAIGHS triage team we will help them begin the conversation and help them work out the best plan to help them begin the steps towards their recovery.
If the client is reluctant to call for help many health professionals call with the client present to make the appointment.
Be cautious – asking for a detailed gambling history can cause increased distress, shame and guilt and increase the risks of ongoing gambling – If a gambler is overwhelmed they may retreat back to gambling as a means to escape feeling overwhelmed by their gambling.
Other considerations when gambling issues are identified:
Clients can be distressed and experience considerable shame and guilt when asked about their gambling
If the client discloses a gambling issue, acknowledge the courage it took to be honest about what is going on.
Normalise and validate client's responses.
Help build the clients motivation to change is important – people who gamble often struggle with conflicting motivations about engaging in help and addressing their gambling problems.
Provide hope for recovery by discussing how evidence based treatments such as the treatment provided by SAIGHS are effective and people can overcome gambling problems.
Psychometric long term data and client qualitative self-reports indicate that, in line with best practice, SAIGHS combination of psychoeducation, cognitive and behaviour therapy, and simple evidence based strategies help individuals understand and change their problematic behaviour.Once completed the course of treatment these clients can then experience long term recovery. Clients are triaged and comorbid mental health issues are assessed and managed as part of the client's overall plan. Treatment of comorbidity under the SAIGHS program sets clients up for long term recovery.
Help the client break the gambling cycle and minimise gambling harms
For example, encourage clients to consider:
Seeking support from someone they can trust.
Reducing access to cash money, credit cards, and ensuring savings are not accessible.
Predicting and avoiding triggering situations.
Not to act on urges; reassure them the urge will pass and the desire to gamble will subside.
Engaging in behavioural activation. For example; gardening, walking, or watching a movie.
Rest, relaxation, and respite.
Referral Considerations
PsychMed runs the SA Intensive Gambling Help Service which is a free and confidential service
Clients are seen by a qualified practitioner within 72 hours of referral
---
Gambling can be a family issue
Gambling problems are different to other types of addictions such as drinking and substance use because there may be no obvious physical signs. This means that problems are easier for people to hide from people in their lives. Concerned significant others (CSO) of people experiencing gambling problems may often seek professional support. The effects of gambling addiction on a relationship can be devastating.
ICSO often experience significant emotional impacts and relationship issues as a consequence of significant others gambling. It is important to consider family violence (FV) as a hidden issue when someone seeks help as FVis associated with gambling problems. Victimization of dating violence, marital violence, and severe child abuse can be associated with various levels of increasing gambling severity. The stress associated with gambling problems can cause physical aggression that can be taken out on dating partners, spouses, and children. Prevention efforts that are effective in reducing r gambling problems are important in helping to reduce FV.
However, there is surprisingly little research investigating the characteristics or help-seeking behaviour of these CSOs, particularly for web-based counselling. The aims of this study were to describe the characteristics of CSOs accessing the web-based counselling service (real time chat) offered by the Australian national gambling web-based counselling site, explore the most commonly reported CSO impacts using a new brief scale (the Problem Gambling Significant Other Impact Scale: PG-SOIS), and identify the factors associated with different types of CSO impact. The sample comprised all 366 CSOs accessing the service over a 21 month period. The findings revealed that the CSOs were most often the intimate partners of problem gamblers and that they were most often females aged under 30 years. All CSOs displayed a similar profile of impact, with emotional distress (97.5%) and impacts on the relationship (95.9%) reported to be the most commonly endorsed impacts, followed by impacts on social life (92.1%) and finances (91.3%). Impacts on employment (83.6%) and physical health (77.3%) were the least commonly endorsed. There were few significant differences in impacts between family members (children, partners, parents, and siblings), but friends consistently reported the lowest impact scores. Only prior counselling experience and Asian cultural background were consistently associated with higher CSO impacts. The findings can serve to inform the development of web-based interventions specifically designed for the CSOs of problem gamblers.
Consider including the client's partner or family in the discussions, or arrange to meet with the family separately. Often family members are more willing to discuss the impact of gambling than the person who gambles. Your assessment of a client's gambling problem may be based on what a family member tells you. Many partners are unaware that gambling is a problem until there is a crisis. Clients may not want their partners to know everything that is going on. Try to balance the idea that secrecy enables gambling with the need to build trust and your responsibility to respect confidential information.
Emotions can run high
Discussing the family's situation can be an agonising experience for the person who gambles and his or her partner. This may be the first time the client has acknowledged the full extent of his or her gambling losses. For his or her partner, there will likely be a resulting loss of trust and high levels of anger and frustration. This can be a challenge for the helping professional. Take the time to provide information, support and encouragement so that both parties can feel more comfortable seeking counselling. This step can be taken with or without the person who gambles. When a family member seeks help, this often instills hope and clears a path for the person who gambles to take action. Children may also need help understanding that the problems in the family are not their fault. They may need to be encouraged to let go of that sense of responsibility.
Protect the family finances
Families may be willing to help by paying off the gambling debts. This approach is risky. With the money pressure off, the client may return to gambling knowing that if they get into trouble someone will bail them out. Helping professionals may encourage families to take steps to protect their assets from further loss with the help of a financial counsellor. The family may also need legal advice to help sort out which debts belong to the family (e.g. co- signed loans) and which belong to the person who gambles. Information on provincial legal services is included in the resource list.
Engaging the Client to seek help
When the client's life has become unmanageable, it may be appropriate for the helping professional to become more active in finding solutions to the client's problem. The challenge is to balance counsellor assistance with building client control and accountability. Problem gambling experts have identified a number of counselling principles and best practices that are particularly effective in dealing with gambling problems and can complement your work as a helping professional.
Express empathy
A respectful and compassionate approach helps to facilitate openness. "You must be feeling overwhelmed with all the challenges you are facing. How have you managed for so long?" Through the interview process, acknowledge the challenges clients are facing and the efforts they have made to resolve their problems. Accept ambivalence towards change as normal. Use a non-judgmental tone when pointing out discrepancies. If clients feel attacked or confronted, they may withdraw or become defensive. Try to assume a "not knowing" stance.
Avoid Arguments
Arguments do not help and can lead to defensiveness:
Provide information so that clients can draw their own conclusions and identify their own reasons for change
If your approach isn't working, change it
Labelling the client as a "problem gambler" is not helpful or necessary.
Roll with resistance
Accept the clients' right to choose:"You may decide after our discussion that you would rather continue as you are. That is your choice. Should you wish to work on these problems, I am here to help."
Support Self-Efficacy
Help clients identify their own solutions
Tell clients that you believe that they can change, cope and overcome obstacles without gambling. Point out examples of success
Match your intervention to the client's stage of change
Lapses and relapses
When a person falls back into gambling behaviours, they can experience this as a one off (lapse) or a return to previous levels of gambling (relapse). Relapse is often part of the recovery process and can help reinforce the client's need to manage his or her gambling .The person has not maintained the change – "I had an extra fifty bucks and I felt lucky." Work with clients to bring them back to the maintenance stage. The client may be back at the first stage again or maybe having difficulties maintaining their actions. Lapses are often an opportunity to increase the client's awareness of potential strengths and weaknesses and strategies for maintaining change for the client. The client may be feeling ambivalent about change and may need to reinforce their actions. Recognise that lapses and relapses are a normal part of the changing process. Counselling can help the client identify his or her unique patterns and triggers and plan ways to reduce risk and increase control.(Adapted from the work of Prochaska and DiClemente, 1982)
Self-Exclusion
All Australian gambling providers are required to provide customers with the option to self- exclude from the venue or products, this includes pubs, clubs, tabs and gambling websites such as SportsBet, TattsBet or Tattersalls. These arrangements vary by State and Territory. For anyone feeling that their gambling is becoming a problem this is a helpful tool to keep them safe and assist their recovery. This is a voluntary arrangement that the client can enter into with a particular venue or multiple venues / facilities. There are no costs in the process and the client chooses which venues, casinos or websites to be excluded from. There is a minimum time agreed upon, once this time expires the person can apply to have their gambling account reopened and/or be able to enter the gambling venue/ area again.
Third party and Involuntary exclusions
The concept of third party exclusion, allows families and friends (third party) of those experiencing problems with gambling the right to apply to have their relative or friend excluded from gambling venues to prevent an escalation of their gambling. While this exists in Tasmania and South Australia, not every state or territory has this available. Casinos in most states can also apply involuntary bans on customers.
Dowling NA, Rodda SN, Lubman DI, Jackson AC. The impacts of problem gambling on concerned significant others accessing web-based counselling. Addict Behav. 2014 Aug;39(8):1253-7. doi: 10.1016/j.addbeh.2014.04.011. Epub 2014 Apr 13. PMID: 24813552.
Afifi, T. (2009). The relationship of gambling to intimate partner violence and child maltreatment in a nationally representative sample. Journal of Psychiatric Research., 44(5), 331-337.